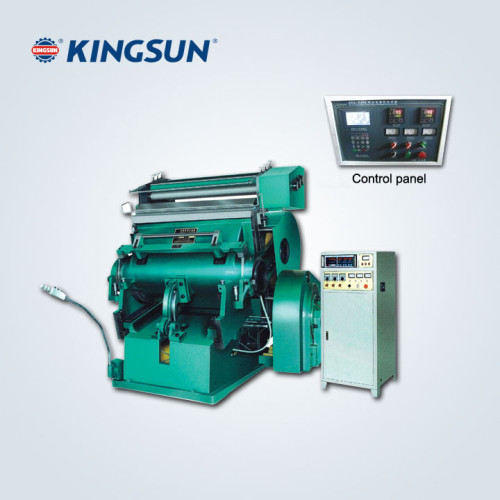 Description
TYMK series hot stamping machine is new type high precision machine for hot stamping and die cutting various hot stamping foil, press concave-convex, die cutting label, catalogue, paper box, book cover, invitation letter and new year card, etc. It is suitable for various materials such as paper, paper board, plastic sheet, leather, etc. It is an ideal machine to improve the grade of materials for printing, packaging and plastic.
Features:
1. High strength due to one piece casting by using top quality materials for machine body.
2. Single plate electromagnetic clutch is ingenious and reliable.
3. Operation height is reasonable designed; moving-bed opens to its optimum.
4. Single, continuous operation and opening dwell. Dwell range is adjustable.
5. Electric system is according to IEC standard.
6. Safety system is reliable.
7. Center lubricating system makes the machine long lasting.
8. Bigger size model can special made upon request.
Main specifications:
Built-in processor in the computer