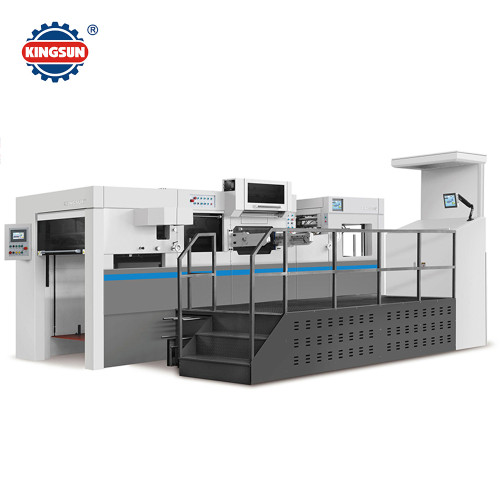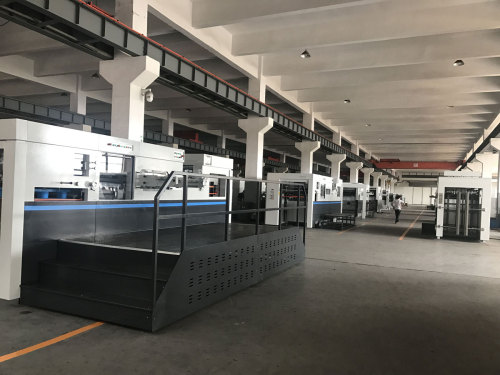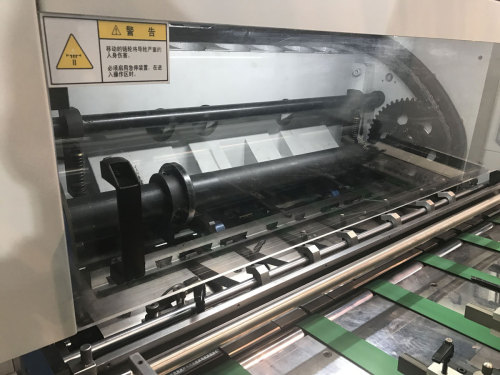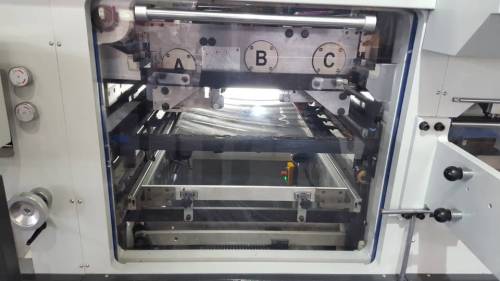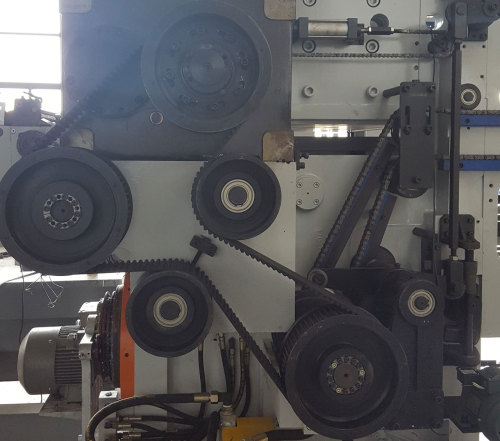 MHK Automatic hot foil stamping and die cutting machine
Description
MHK Automatic hot stamping and die cutting machine
The MHK series full-automatic/hotfoil stamping/stripping/creasing die-cutting machines can efficiently completethe
die cutting and embossing of products,as well as maintaining the highestprecision and product quality. The MHK
series full-automatic/hot foilstamping/stripping/creasing die-cutting machines are well equipped and almostcan
adapt to all die cutting requirements of products.
(1) Adopt nodular castiron-QT500-7, the mainframe wallboard casting by special technology process,thus featuring
by high strength, never deformation and ensure the safety of themainframe wallboard.
(2) AdoptTaiwan-imported intermittent mechanism to ensure that the machine operatesaccurately. Also, the main
engine is equipped with overload protection deviceand torque limit clutch,to ensure that when they being impacted
by externalforce can stops immediately to reduce the damage to the machine body and teethprecision and reduce
the occurrence of failure rate.
(3) The whole machineall uses SKF\NSK imported original bearing.
(4) The whole machineuses original parts imported from France Schneider,Japanese OMRON, and Japanese
Mitsubishi etc.
(5) Key parts of teethrow are imported from Japan.
(6) Die cutting and hotfoil stamping accuracy reach to ±0.1mm, and the highest speed of machine reaches
7500sheets/hours.
(7) The craft shaft isadopts Germany Ni-Cr-Mo metal steel, with high precision and will neverdeforms.
(8) Use the centerlinepositioning system to realize fast plate changing of worksheet.
(9) Equiped first-developed pressure servo control device,ensure fast and smooth when they adjusting of die
cutting pressure.
(10) Equip withtouch-screen operation interface in both Chinese and English.
(11) All adopt TaiwanAIRTAC pneumatic components to ensure every pneumatic action performsaccurately.
(12) Adopt double-sheetdetector.
(13) The papercollection platform machine is equipped with automatic auxiliary papercollecting mechanism
and operate without stopping the machine.
(14) The side gaugeadopts photoelectric system.
(15) Adopt automaticrefueling system.
(16) The oil pumpadopts automatic cooling fan device.
Model
MHK-1050/ MHK-1050CE
Max.paper size
1050*750mm
Min.paper size
400*360mm
Max die cutting size
1040*720mm
Gripper
9-17mm
Size of inside plate frame
1080*745mm
Cardboard thickness range
80-600 gsm (cardboard)
Less than 4mm (corrugated board)
Die cutting precision
+-0.1MM
Max working pressure
300T
Max.die cutting speed
7500sheet/hour
Max paper feeding stacking height
1600mm include pallet
Max paper collection stacking height
1400mm include pallet
Main motor power
11KW
Machine size
7700*4600*2400mm
Machine weight
17Ton
Full-load power
16.9 KW